With the high quality parts from Ebert's Chevrolet Parts, we can restore our customers vehicle to the highest quality available in the market today.

***************
I highly recommend having Ebert's polish and repair your stainless for you car.  I have never seen more high quality work than what Dennis and his team offer.  After staring at all of the stainless on my 59 impala I realized it was more than I could handle.  Ebert's stepped in, polished, straightened and removed dings on every single piece (53 to be exact).  It all came back neatly packed and protected and it was better than what you would have gotten off of the showroom floor. It is truly show car quality work.  I will use them again on future projects.  
                                                            Don Vtipil - 
Virginia
  (August 2010)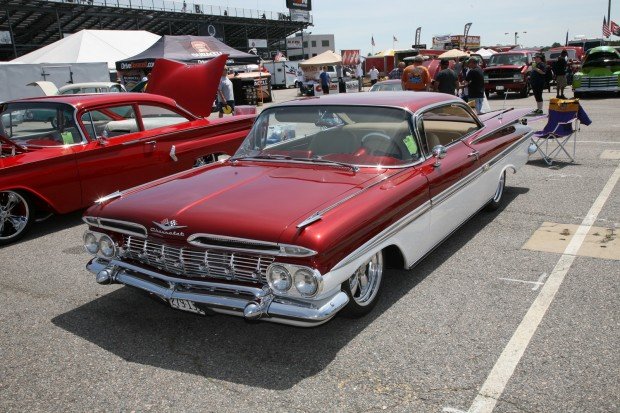 ***************
When I first found Ebert's Classic Chevrolet I was simply looking for someone to restore and polish my stainless steel and aluminum for my '61 Impala bubble top. When I found out Dennis and Suzanne's complete knowledge of the Impala line, I enlisted them to search many hard to find parts and every time they came through. I cannot emphasize enough how helpful they have been. Thanks again for all of your effort, it surely paid off.
                                              John Mackesey, Wisconsin (August 2010)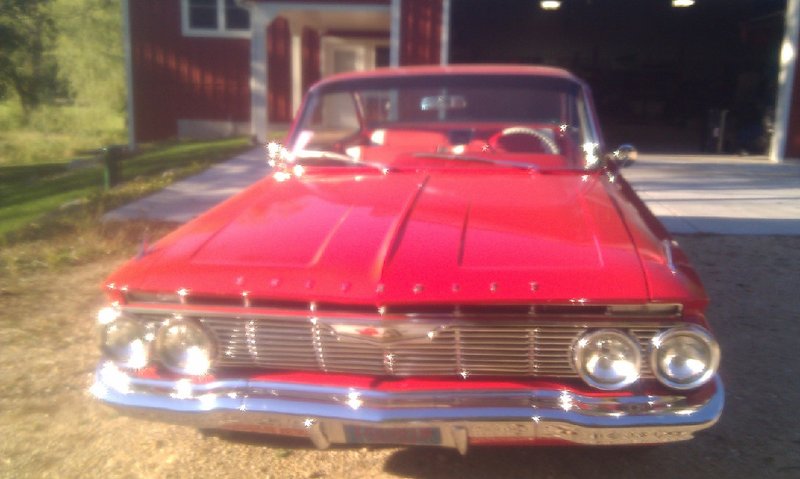 ****************
As I looked back at a 3 year frame-off restoration of a 1959 Chevy El Camino, the only thing I questioned was, what to do with a pile of trim that had a few driver quality pieces but the majority was in poor shape.  One day while searching through eBay to try and improve the quality of my stainless and aluminum pieces I ran across a few pieces listed by Dennis Ebert of Ebert's Classic Chevrolet Parts.  Although unsuccessful at bidding on the items I decided to contact Dennis and inquire on which path to take to upgrade the trim pieces.  I was pleasantly surprised with the time Dennis took in explaining the process and convincing me to send all the trim I had so he could give me a better idea on what my options were.
I have since received my first shipment of stainless trim parts and realized my 1959 El Camino instantly went from a driver to show car quality.  I can't say enough about the quality and craftsmanship of trim restoration that Dennis puts into each and every piece I have received and am looking forward to completing my project this Winter.  I would recommend anyone looking for quality at a fair price contact Dennis Ebert.  You won't be sorry!!  Thanks Dennis.
                                                          Jim from Kansas (October 2010) 
***************
Today
came
the package
to my home
.  
I am
 

very

 

grateful for 

everything

 

and

 

very

 

happy.

 

Everything has gone

 

great

 

and that there 

was

 

hardly any

 

customs

 

for me

 

so

 I am very pleased for that.  

This weekend

 

we have

 

this year's

 

biggest

 meeting http://www.bigmeet.com/index.php 
so
 

I hope to

 

get

 

everything

 

on the car

 

before

 

that.  

You have

 

handled

 

everything

 

very well

 

all the way 

and I like that

 

very very much

.  

I

 

will

 

recommend

 

you

 

to

 

everyone I 

know

 

just

 

so you know

 

That

 ...;)


                                                            Stefan from Sweden (July 2011)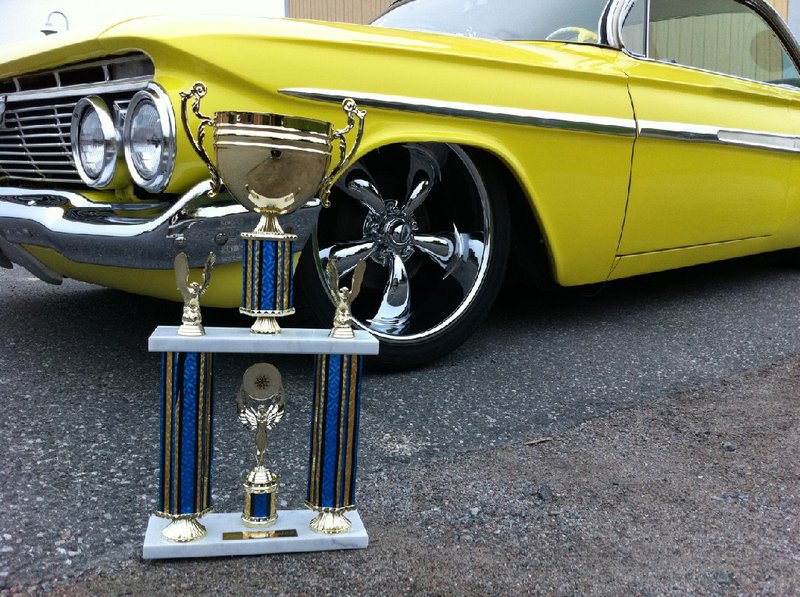 I started a long restoration project on my 1967 Impala SS427, Z24, L36 car. Since there were only 2124 of these cars made in 67 the car needed to be as close to perfect as possible. All the trim was in bad shape and this worried me the most. Some of the trim pieces are as rare and hard to find as the car. A friend recommended I call Dennis at Ebert's Classic Chevy Parts and I'm sure glad I did. Dennis was very helpful and he explained the correct process to bring these pieces back to better than original. I shipped all the trim to Dennis and he called me right after receiving all the trim. We discussed the cost, "which was very reasonable" and Dennis began the work. At this point the body was off the car and I was busy with frame and body work. Dennis had the parts ready well before I needed to re-install them and shipped them very well packaged. I was excited as a kid at Christmas to see how they turned out. I was not disappointed, the parts were perfect. I couldn't imagine trim pieces looking any better than these. The stainless was polished and scratch free and the anodized pieces were laser straight and plated perfectly.  Dennis also was able to find and supply other parts I was having trouble finding.  I would highly recommend Eberts Classic Chevy Parts for all your trim work and needs.  Thanks Dennis,
                                            Jon Wilcox, Seward, Nebraska (July 2011)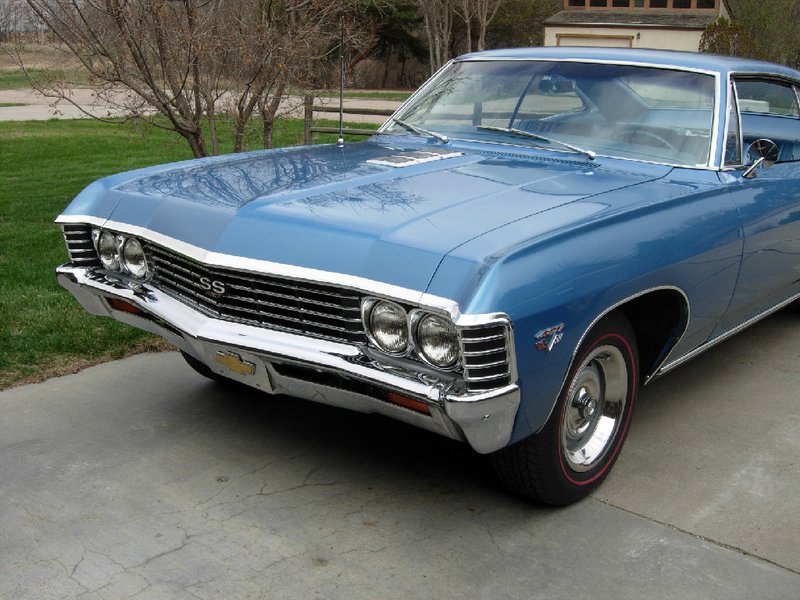 Greg Steinbrenner (September 2014)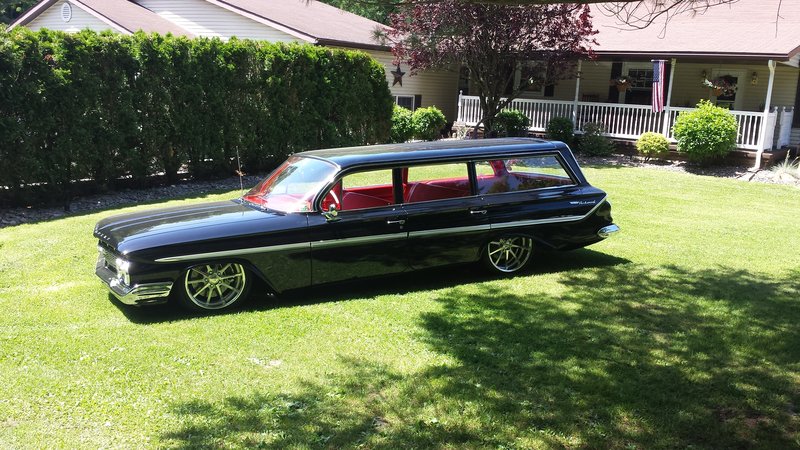 Steve Elliott, Minnesota (October 2015)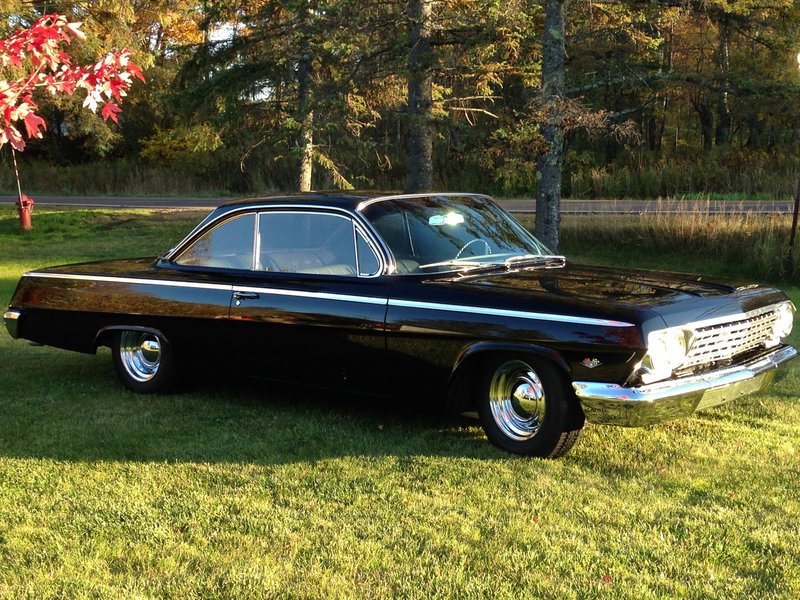 I can't thank you both enough for all the restoration work you've done for me over the years.  Restoring my dad's car & my cars wouldn't be possible without people like you who help people like us.  We have a lot to be thankful for.  
Here's a picture of where your 

fine work

 ultimately 
ends up!  
Have a great week & Happy Thanksgiving,
Franz (November 2016)